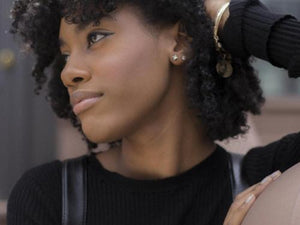 5 Ways Shea Butter Can Prevent Aging of Your Skin
Shea Butter is Full of Antioxidants
Shea butter is known for antioxidants that work to fight free radicals and prevents aging of your skin cause by environmental factors.
       2. Shea Butter Offers UV Protection
Shea butter offers UV protection and when you use it alone or with your skin care regiment, it helps prevent early aging of your skin.
              3. Shea Butter Provides Moisture
Shea butter has high levels of many vitamins and fatty acids which moisturize and soften your skin. It also helps to prevent wrinkling.
             4. Shea Butter Reduces Agee 
As well as moisturizing your skin, Shea Butter also has healing properties that diminish
age spots
. It has also been known to minimize scarring and hyper-pigmentation.
             5. Shea Butter Improves Collagen
The vitamin A in shea butter stimulates collagen production. This helps to keep your skin looking younger and smoother, as it reduces the appearance of wrinkles.
---