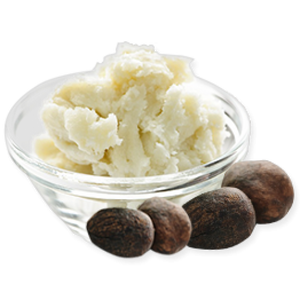 Repair Your Skin and Boost Collagen with Goldstar Raw Shea Butter
Shea butter is an off-white fatty substance obtained from the nuts of the shea tree from Ghana, West Africa, typically used in cosmetic and natural skin care products. Shea Butter is full of all-natural vitamin A and E, 100 percent pure, unrefined, raw shea butter aids in numerous skin conditions such as blemishes and wrinkles, stretch mark prevention during pregnancy, muscle fatigue, dermatitis, and radiation treatments for certain medical problems.
Indeed, because raw shea butter is extremely moisturizing and very hydrating, when applied to the skin, it provides immediate softness and smoothness. Shea Butter has other proven benefits.
The National Center for Biotechnology Information published a study indicating that shea nuts and shea fat (shea butter) constitute a significant source of anti-inflammatory and anti-tumor promoting compounds. Another study from the American Journal of Life Sciences claims that shea butter boosts collagen production, demonstrating anti-aging properties. 
---